Team Berragoon would like to extend a massive thank you to our outside vendors, purchasers and selling agents for such a fantastic sale. Our hard working team are over the moon with the results from this years sale, and we hope that our purchasers are just as happy with their investment.
We would also like to make a special mention Terrance Rowe for purchasing Lot 10A Berragoon Skate, in which all proceeds were donated to Samantha Holcombe. We would also like to mention Simon and Debbie Dodwell for their extreme generosity in donating a service fee to Wallabah Excel, which was bought by Colin and Louise Parkinson. GTSM our wonderful selling agents also donated the selling fee for lot 10A to Sam. Thanks to the GTSM Team. Your generosity and support for Sam is something that we here and Berragoon are extremely proud of. Collectively we raised $4200 for Sam and the ERC.
To view all of the sale results for 2016, please click here.
Watch this space for a few photos from the day.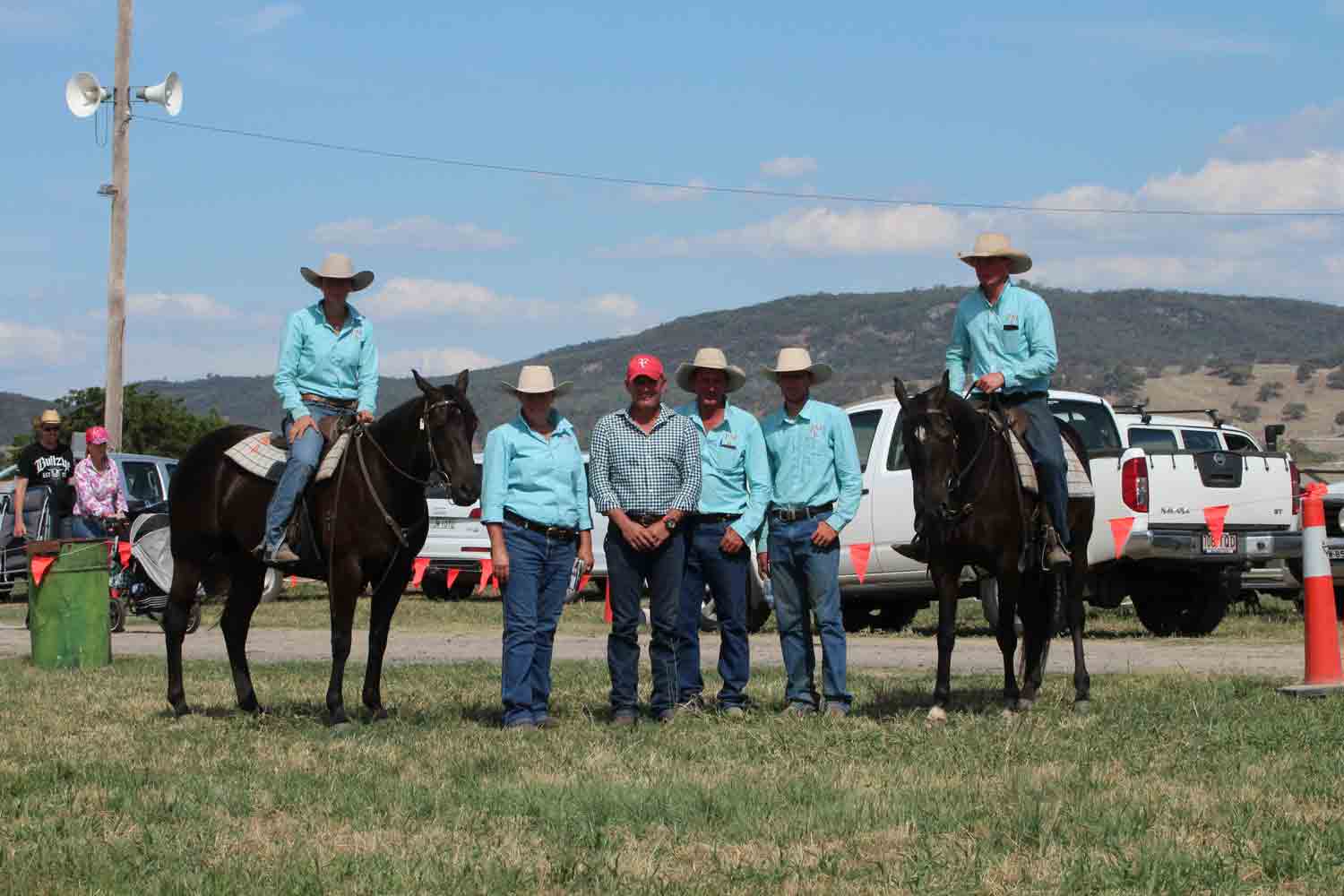 (L-R) Berragoon Fuss Lot 37, ridden by Lucy Grills was the top priced lot selling for $20,000, Sara Grills, Wayne Austin – purchaser of both, Charlie Grills, Jim Grills, and Berragoon Solitaire Lot 43 ridden by Matt Davison selling for $18,500.